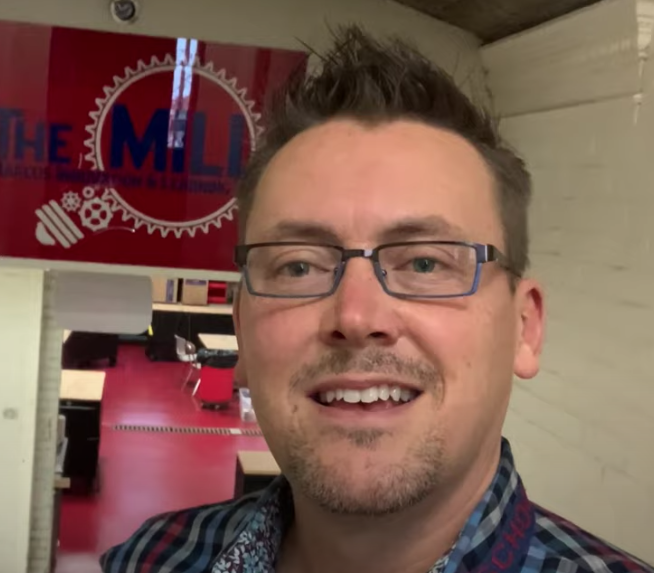 Engineering Innovation & Design is a popular elective providing a student-centered, project-based curriculum that challenges students to interpret real-world engineering and design problems. Mr. Aubrey Love has been involved with this class, and building the Engineering elective pathway, for over fifteen years. Read more about this on our Programs page and in the BHS Course Catalog.
Q: How has the course evolved since its inception?
AL: It started off purely as an Engineering course but we realized that there was a need for students to learn about collaborative problem solving so we also now offer a new course called "Engineering, Innovation & Design."
Q: So how does the new course differ from a traditional engineering course?
AL: Well, we encourage students to use empathy when problem solving and ask themselves: "who is benefiting from this?" and "how will the user feel?" In other words, they are being asked to apply unique perspectives to problem solving and also think about form and function. We want students to experience a real world collaborative endeavor.
Q: How do you get students to problem solve from a variety of lenses?
AL: We have students from all different pathways who bring unique, multidisciplinary perspectives to the table. Having a problem looked at from the lens of an art or English student is invaluable and the students learn from each other.
Q: So this course isn't just for students who are strong in science or math?
AL: No, in fact, we encourage students with different skill sets to join the course but we do ask that students come with confidence and are strong in one area of study. This way, they know they have something to contribute to the course and believe their voice will be heard.
Q: What would former students say about your course?
AL: I have had former pupils tell me how they have been able to apply what they learned on the course to all aspects of life. Even an English major told me that they apply the processes they learned here, all the time, both in their academic life and in the real world.