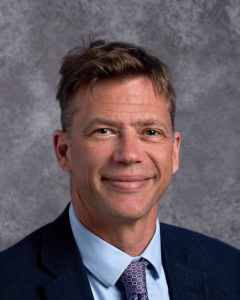 Dear BHS Parents, Guardians, and Caregivers,
I have pledged further communication as we end the year and am trying my darndest to follow through and share more information as we end the 2022-23 school year. One point of pride for me as I end another year at Brookline High School is how we create, refine, and institutionalize excellent courses, programs, and thinking. We certainly innovate within our high school and district budgets. At BHS, we are fortunate to have powerful, generous partners like the BEF, PTO, Brookline Community Foundation, and many more.
I write this afternoon to share about the impact of Brookline High School Innovation Fund programing on our students, staff, and school community. Below is an attempt at capturing which programs and courses the Brookline High School Innovation Fund helped bring us in 2022-23, including what we integrated into the PSB budget and what we have planned for 2023-24. These are exciting times, and I am glad to have the Innovation Fund as a key partner in creating the school culture and program our young people need and deserve.
Please note some of the course and program descriptions are pulled from the Innovation Fund website; while I sign this communication, my hand is one of many within the fund and across our school district who help our educators chase their best ideas for helping young people feel as though they belong and will be engaged, challenged, and supported to learn and grow as students, citizens, and human beings.
New Program for 2023-24: Queer Student Program
I am excited to announce the creation of The Queer Student Program (QSP), a new addition to BHS designed to support LGBTQ students throughout their experience at the high school. For decades, the student-run club known as the Gender Sexuality Alliance (GSA) attempted to fill this role, but as the LGBTQ student body at BHS has grown, it has become increasingly necessary to also expand our support system for this community. The new Queer Student Program includes two course offerings: a new Wellness course and a 12th grade elective called "The History & Science of Sex and Gender." The QSP also offers critical affinity programming.
Starting next year, there will be a 9th grade Hub/Advisory class specifically for LGBTQ students. We will also launch the "OUTstanding Speaker Series" in collaboration with other school affinity groups, such as African American and Latino Scholars Program (AALSP) and the AAPI Leadership and Affinity Program (LEAP).
The Queer Student Program is the brainchild of teachers Stephen Eesley (Social Studies), Kate Leslie (Social Studies), and Julia Mangan (Science). Stephen, Kate, and Julia worked closely together and with members of the Wellness Department to create programming and course offerings for our LGBTQ students. The QSP provides very concrete ways for our LGBTQ youth to be seen and heard, engaged and supported.
Using Innovation Fellow work to Re-develop Social Justice
During the 2022-23 school year, School Within a School English teacher Keira Flynn-Carson served as our Innovation Fellow. Keira has been at BHS since 2004 – as an English teacher, Special Educator, SWS leader, and force for goodness. As part of Keira's Innovation Fellowship this year, she explored ethics as a critical force in driving change – primarily in the area of sex and consent education but also in a wide array of human relationship contexts.
This interesting and important work will now find a home in a reimagined Social Justice course at BHS. The program will involve academic study (Psychology, Ethics, History, Sociology) as it relates to social justice topics and movements and prepares students to take action through internships and school/community improvement projects – all guided by the ethics of care.
The Social Justice Leadership Program was conceived in 2007 with support from the Brookline High School Innovation Fund. Roger Grande and Kate Leslie have taught and led the program since then. With Roger now focused on Global Leadership (another Innovation Fund program) and Kate helping lead the newest Fund venture (QSP) Social Justice needed new leadership. Keira's work on ethics within her Innovation Fellowship seems like an ideal lens through which to re-think Social Justice post-pandemic and impact Brookline High School students for years to come.
Continuing in 2023-24: SEL-T, Data Science, and Climate Science
Social Emotional Learning Tutorial (SEL-T)
In 2002, the Innovation Fund seeded BHS Tutorial to support students needing individual, content-based tutoring in academic subjects. With student social-emotional needs rising dramatically in recent years, particularly in the wake of the pandemic, BHS faculty will continue to pilot a social-emotional learning section in the existing Tutorial structure. SEL-T helps students with social-emotional challenges learn to identify stressors, and develop coping and self-regulation strategies to support academic and social success at school. From this pilot, BHS faculty plans to train more faculty in SEL pedagogy with the hopes of integrating SEL into courses across the curriculum.
Data Science and Social Justice
This data science course, proposed by the Math Department in collaboration with Special Education, uses problems related to a variety of social justice topics to learn the skills necessary to analyze data, understand sampling, distinguish correlation from causation, recognize bias, and use probability and modeling to create and support data-based arguments. Topics may include social justice issues related to racism, healthcare inequities, political underrepresentation, and gun violence. Students learn how to use spreadsheets, coding (python or R) and data analysis technology to aid them in their research.
Climate Science and Social Solutions
​​Climate Science and Social Solutions is an interdisciplinary, team-taught senior-year elective with instruction from both the scientific and historical perspectives. The course enables students to engage in project-based learning by analyzing real world policy options related to climate change, and then research and posit definable and effective solutions. The goal is to have seniors engage in advocacy campaigns designed to shape perceptions on climate change and encourage personal mitigation strategies.
Integrated into the BHS/PSB Budget
Creating new courses, programs, and curricula is part of the Fund's core mission. As a school and school system, we need to figure out how to institutionalize what the Innovation Fund helps our educators create and refine. This way, Brookline students can continue to enjoy and benefit from Fund-born programming for years to come.
Hub Advisory
Hub/Advisory, supported by an Innovation Fund grant in Fall 2019, has as its principal goal community building among students and a faculty advisor in a non-evaluative setting. During the pandemic, it became an important source of support for isolated students and an opportunity for teachers to reach out to build connections with students in a different environment. As pandemic disruptions and construction delays limited the original vision of Hub's implementation, this grant extension will allow faculty to train new faculty to be advisors and expand the program into a four-year experience for BHS students.
Rethinking the Restaurant (Tappan Green)
Rethinking the BHS Restaurant integrates a long-time high school program more cohesively into curricular and co-curricular experiences for the entire BHS community, with students taking the lead in running its business operations in meaningful and creative ways. Faculty are excited by the multifaceted opportunities for innovation where the restaurant has potential as a lab for interdisciplinary learning with a social impact lens. For example, the restaurant could be a place where English Language Learners could introduce dishes from their home cultures as a special menu item; World Language teachers and students could work with the culinary program to design "take-over" menus for cultural observations or holidays; and students in Social/Food Justice or Environmental Action clubs could team with our culinary program to understand and improve how to sustainably run our business. Rethinking Restaurant opens up outstanding experiential learning opportunities for students not only in the restaurant itself, but also for a diverse range of students in clubs, courses, and throughout the campus.
This summer, Britt Stevens, our Curriculum Coordinator for Career and Technology Education (CTE) is pulling together an Innovation Summit for high school faculty and staff that focuses on Beginnings and Endings. The summit, funded by the BHS Innovation Fund, will help us move forward with ongoing work to re-think ninth grade at BHS as well as how we might continue to re-consider senior year. Ninth grade and senior year are critical priority areas for Brookline High School in the next three years, and I am excited and grateful that the Innovation Fund will help us brainstorm ideas and eventually turn them into concrete, engaging learning experiences for our students, current and future.
Thanks much and take care,
Anthony Meyer, Head of School