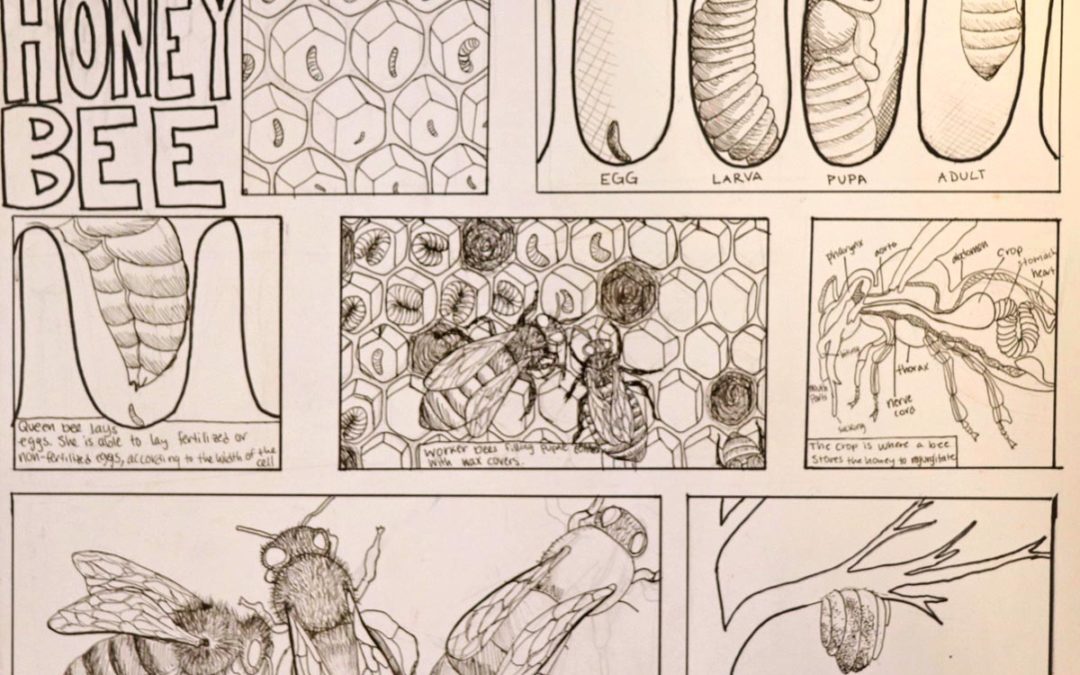 BHS Visual Arts teacher Donna Sartanowicz describes the evolution of the Innovation Fund Class, "Drawing for Understanding in Field Science."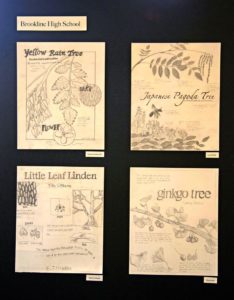 How did you come up with the idea for the course?
It came from a workshop that Jill Sifantus, a since retired biology teacher at BHS, and I attended at Harvard University. The workshop focused on the very close relationship between art and science at the advent of serious scientific study of the natural world. Drawing was a routine part of studying the natural world for communicating ideas and discoveries.
What was the goal?
From our different vantage points — Jill, in the science department and I in visual arts — both came away thinking that this very old school idea would be a great new way to engage students in learning both subjects. Students learn in different ways and drawing is another system — just like language or mathematics — that they can use to learn information and express understanding.
Can you describe the Innovation Fund's role in developing and expanding the course?
We were fortunate to have this idea while teaching at Brookline High School because of The Innovation Fund, which allowed us to put our idea into practice. The Fund's review board was instrumental in helping us to hone our idea and think through all the possibilities. The grant money allowed us to teach and learn collaboratively for three years and this was some of the best professional development I have ever experienced. Working with Jill to integrate science teaching into the way I teach art enabled me to confidently teach this course on my own once the grant period was over.
This partnership opportunity resulted in a course so unique to our school that teachers from other schools have asked to visit and learn about this program, so they might propose something similar for their students. The ripple effects of the Fund's generosity in supporting innovative educational ideas is spreading even beyond the walls of Brookline High School.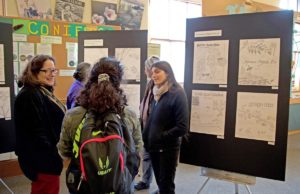 What happened after the three-year funding period ended?
After the funding period was over, the school picked up the class but did not keep it as a co-taught class. Since Jill was much closer to retirement than I was, it seemed better for me to continue the class solo. Although the three years of the grant were like "biology boot camp" for me (I hadn't taken bio since high school) I decided that to keep up the rigor of the science end of the class, I would invite scientists into my classroom.
I had taken a project-based learning workshop a few years ago that stressed real-world questions and connecting with the professional community for launching, guiding, and giving feedback to students. In that first year after the grant, I did a lot of work setting up partnerships with institutions like the Arnold Arboretum, the Blue Hills Trailside Museum, the Harvard Museum of Natural History, and graduate programs at Boston University, Rhode Island School of Design, Harvard University and Tufts University.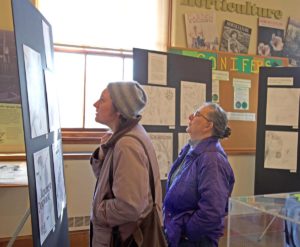 How has the partnership with community organizations benefited the course?
The institutions allow my students to have experiences with the natural world and to hear about people working in the field as naturalists, curators, educators, illustrators, and researchers. Though the universities I have connected with graduate researchers who present their research and talk to my students about what it is like to study and travel the world as part of their research. So much of what students learn about in regular science classes is second-hand information from books. Having the researchers come in helps students to understand that science is not a fixed set of information — that there is still more to be investigated and understood and that they could be a part of that.
In its sixth year, the class seems to have a great reputation. What's happening now?
I have presented this course as a visiting speaker in the art education department at Boston University last year and will do so again this year. I have also presented this work, for the second time, at the National Art Education Association Conference this year. I continue to meet individually and informally with both art and science teachers from other schools/districts wanting to start a similar course.
Many in the education field talk about interdisciplinary and STEAM [science, technology, engineering, art, and math] classes but few receive the kind of support we got from the Innovation Fund to make it happen. The impact on students has been tremendous, as evidenced by the continued popularity of the course and students recommending it to other students.
— Interview by Jennifer B. Wells