The Process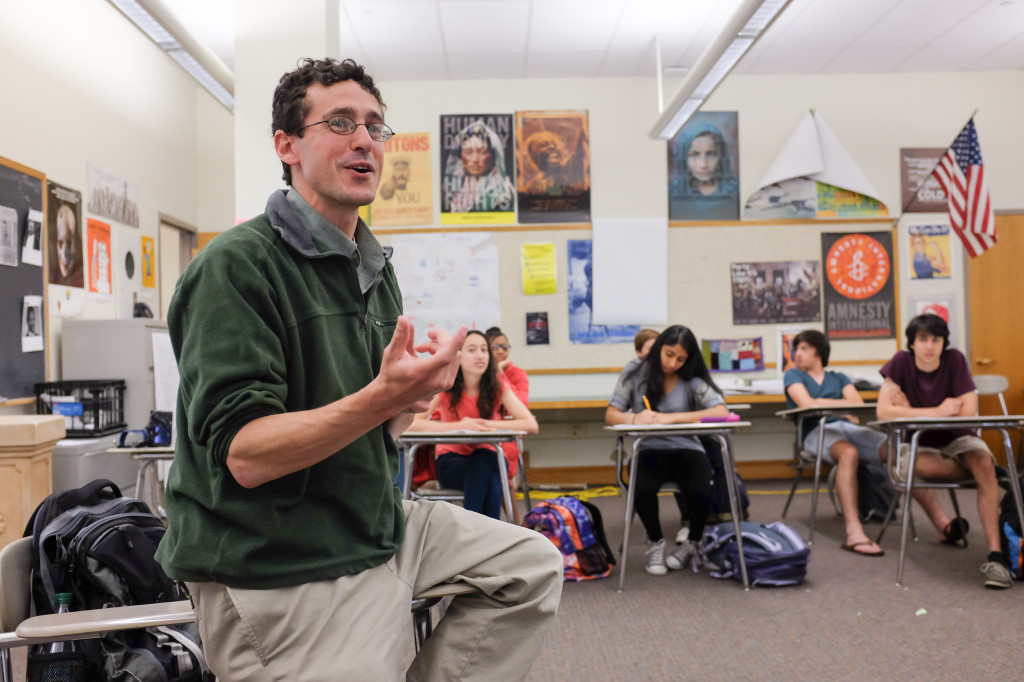 How does the Innovation Fund work?
Through an annual grant application process, BHS  educators submit proposals to research and develop new innovative courses and programs that advance education and enhance school culture at Brookline High School. Proposals are vetted by a committee comprised of members of the BHS Innovation Fund's Board of Directors and key BHS and PSB administrators.
Approved courses and programs are evaluated at established milestones (typically annually for three years). Selected programs are then integrated into the high school curriculum, while ongoing costs are taken over by the Town of Brookline.
The impact of the BHS Innovation Fund's investments in curriculum innovation are wide-reaching and groundbreaking in education. 
Since 1998, the BHS Innovation Fund has launched 30+ programs, including:
New/Interdisciplinary Courses
Brookline Lens
Climate Science and Social Change*
Drawing for Understanding in Field Science*
Data Science for Social Justice*
Engineering by Design
Engineering Innovation & Design
EPIC (Experiential Project-based Innovative Capstone)
Film as History/History as Film
Global Leadership
Perspectives of a Mathematical Mind
Racial Awareness Seminar
Social Justice Leadership Program*
Foundations for Achievement
African-American and Latino Scholars Program
Arts Infusion Lab (ACE, Winthrop House, CBC)
BHS Tutorial
BHS Writes/The Writing Center
Coding @ BHS*
Experiential Physics
Medical Interpretation and Translation
Social Emotional Learning Tutorial*
School-Wide Reach
Finding Yourself in the Curriculum
Hub/Advisory
Ithaka Advisory Program
Mindfulness Initiative
Political Literacy
Rethinking the Restaurant
Queer Student Program*
Faculty Inspiration
COVID Response Grants
BHS Innovation Fund Fellowship 
Headmaster Action Plan/BHS Working Groups
Innovation Summits
Teachers Mentoring Teachers
"What School Could Be" with Ted Dintersmith
KEY
* — Denotes a 2023-2024 school year funded program