Good Citizen in a Good Society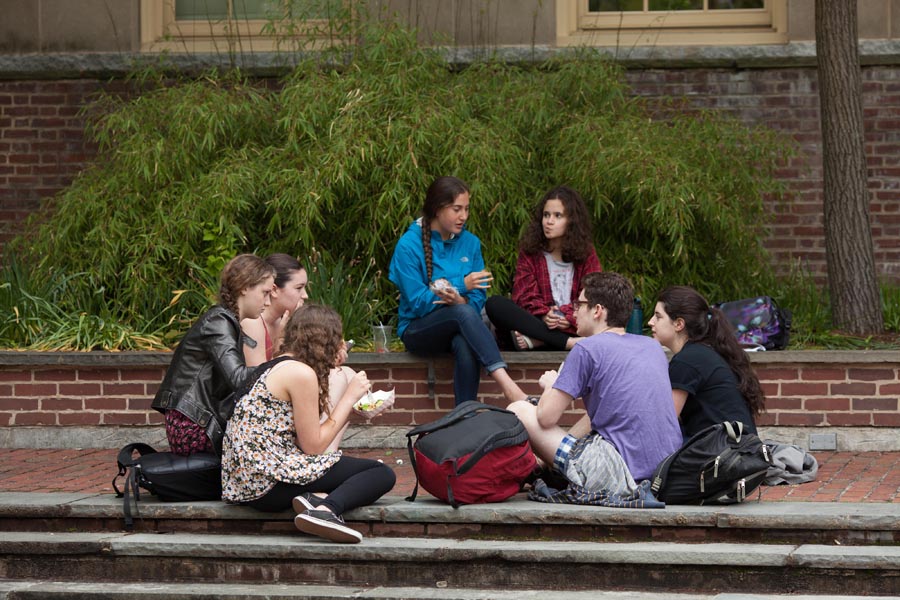 Citizenship Award
The Brookline High School Innovation Fund Award for Citizenship is presented each year to a student in one of its programs whose civic involvement has helped to create a better community. This award honors the spirit of personal innovation and creativity at Brookline High School.
2016 Award for Citizenship: Caroline Cutlip
Caroline was co-director of the Brookline Literacy Program at the Mather School in Roxbury, and also spearheaded a new partnership with the Timilty Elementary School in Boston to help create a library collection. Caroline has also been an active member of the Food Justice Program. As part of the program's many activities, Caroline and another student created a mural to promote donating to the Brookline Food Pantry. Caroline's commitment to social justice causes runs wide and deep.
2015 Award for Citizenship: Gavin Hui
2013 Award for Citizenship: Pema Doma
2012 Award for Citizenship: Gavriela Mallory
2011 Award for Citizenship: Jake Wolf-Sorokin
2010 Award for Citizenship: Sarah Plovnick
2009 Award for Citizenship: Mariko Dodson
2008 Award for Citizenship: Rachel Baras