Board of Directors
The BHS Innovation Fund is governed by its Board of Directors, a body made up of volunteers from the community and representatives of important constituent groups. Several members of the board are BHS alumni and many more are parents of current or former students. The board is responsible for the strategic direction of the Innovation Fund including the effective oversight of the Innovation Fund's program development and evaluation, budgeting and fundraising, and the overall operation and good health of the organization. Individuals elected to the board serve three-year terms. The board meets six times a year. Most directors also serve on at least one committee.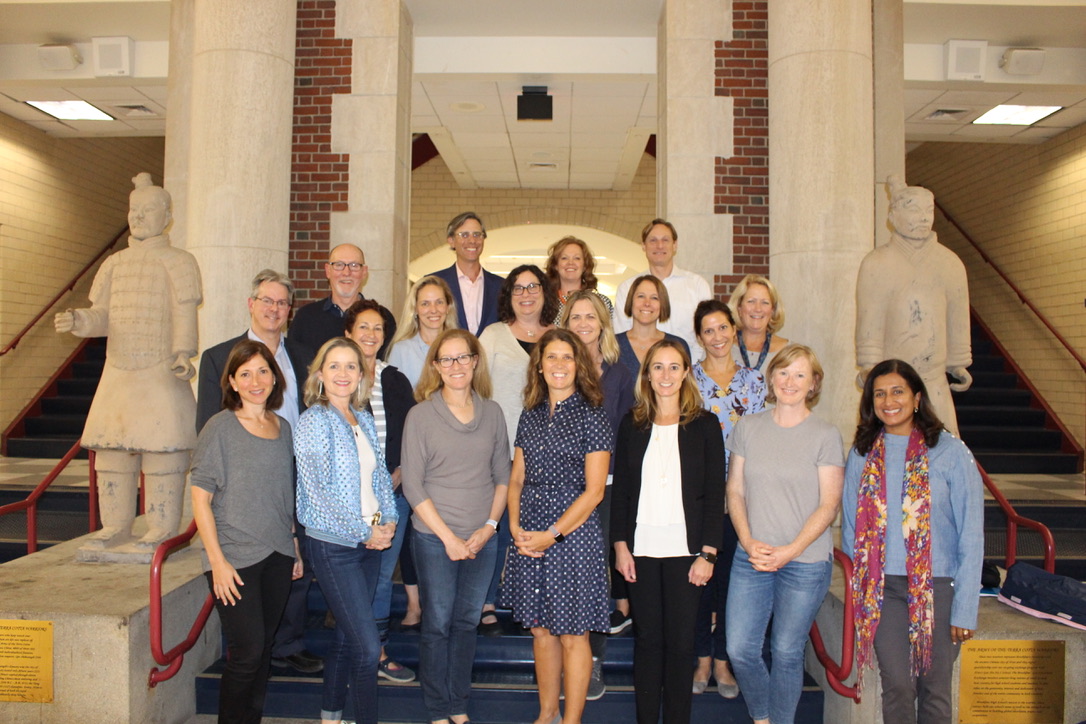 Officers
Ellen Rizika, Chair
Jill Altshuler, Vice Chair
David Weisner, Treasurer & Clerk
Members of the Board
Irene Abrams, Program Committee, Co-Chair
Ted Arnstein
Denise Casper
Maureen Fallon
Seth Finkelstein
Masu Haque-Khan
Peter Jacobs, Program Committee, Co-Chair
Steven Luby
Scott Mahoney
Faheem Rasool
Polly Ross Ribatt, Fundraising, Chair
Lesley Solomon
Benjamin Stern
Winifred Swan
Dawn Tringas
Ex-Officio Members
Ben Lummis, Interim Superintendent of Schools
Susan Wolf Ditkoff, School Committee Liaison
Nicole Gittens, Deputy Superintendent
Anthony Meyer, Head of School
Stacey Downey, Co-Chair, Board of Overseers
Louise Shah, Co-Chair, Board of Overseers
Emeritus Members
Wendy Gordon, '67
Arthur Segel, '69
Elizabeth Zachos
Founder
Robert Weintraub, Headmaster, 1998-2011
Board of Overseers
The BHS Innovation Fund Board of Overseers serve as the Fund's ambassadors to the community, and help our supporters connect with our mission. Overseers plan and coordinate Fund outreach and recruitment activities, along with fundraising and community events.
Stacey Downey, Co-Chair
Louise Shah, Co-Chair
Gabrielena Alcala
Mark Barer
M'Lissa Brennan
Hilary Elkins, Gala-Rama Committee, Co-Chair
Lori Farnan
Elizabeth Gardner
Jennifer Hunt
Rachel Kalvert
James Kessler
Hope Krakoff
Mary Beth Landrum
Mara Littman, Communications Committee, Co-Vice Chair
Michael Murphy
William Nancarrow
Christopher Noe
Claudia Ordonez
Michele Rozen, Communications Committee, Co-Vice Chair
Elizabeth Schlosberg, Communications Committee, Chair
Bonnie Sherman, Gala-Rama Committee, Co-Chair
Georgia Smith
Lara Szent-Gyorgyi
Piper Trelstad