Innovation Fund Events
2022-2023
The BHS Innovation Fund typically holds a series of annual events that range from complimentary community activities to ticketed fundraisers that provide critical funds to support academic innovation at Brookline High School. These events include the fun and festive Gala-Rama; faculty-led workshops where guests can experience a BHS program first hand, grade-wide events where parents can learn more about how the Fund, and BHS work together to enhance the BHS experience; small local gatherings where parents can get up close and personal with faculty, the Head of School, and other high school parents involved with the Fund; as well as inspiring public events focusing on innovation in public education. 
FALL 
9th Grade Parent Wine & Cheese Social
Thursday, September 29, 2022. 5:30-7:30pm. Hemlock Grill/Robert T. Lynch Municipal Golf Course.
GALA-RAMA
Thursday, November 3, 2022. 7:00pm-10:00pm. Cheeky Monkey Brewing, Fenway.
SPRING
WALK FOR INNOVATION (Twilight 5K)
Monday, May 1. 6:30pm.
Rising 9th Grade Parent Wine & Cheese Social, Class of 2027
Wednesday, May 10. 5:30 PM. The Hemlock Grill at Robert Lynch Golf Course.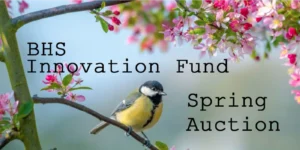 BID, BID, BID. New items daily on the spring auction.
FUTURE OF EDUCATION DINNER
Monday, May 22. Invitation Only
ONGOING
Small Group Coffees with the Head of School Anthony Meyer: inquire about dates and sign up here.